Fluffy Forest Tileset
A downloadable asset pack for Windows, macOS, Linux, and Android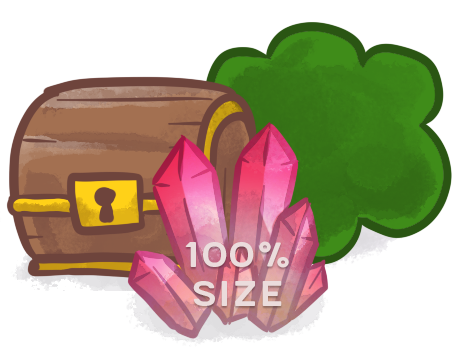 A complete and stylish Tileset with a smart customization of colors.
This tile was meant to join the fluffy family to provide a seamless environment for the Fluffy Animals, but is a must-have for anyone seeking a cartoony and hand-made feel in their games.

Carefully calibrated, this 10x17 tileset will gently sustain the stories you want to tell with an easy customization tool, several premade colors all ready for you to pick, and the ability to modify each piece down to the core to suit your needs.

The core tiles feature 84 pieces for the basic platforms plus a wide variety of both natural elements and basic in-game objects, the color personalization though, will extend the kind of environments you'll be able to create without the feeling of having picked the wrong color, all in a watercolor coloration that blinks an eye to Child of Light.

The images are extremely high quality and you can also choose to remove the textures and leave just the vectors.

Works fabulously with Fluffy Animals.
Features:
6 premade tilesets (you can see the colors in the preview) in 3 dimensions each: tile dimension 256x256px, 128x128px, 64x64px.
For each tileset there are170 tiles (10x17).
2 objects have animations: Coin and Water.
1psd file.
Instructions to change the colors are inside the PSD file. The PSD file needs Photoshop CS6 or higher to work because I used black sourcery to do the color magic trick.
What's inside:
40 tiles for creating platforms
40 dark tiles for background platforms (they automatically grade in photoshop)
4 tiles for water
2 main tree tops, 3 different options for down part and one for the roots
5 rocks in different sizes (one is huge and you can make it roll, rocks love to roll)
2 clouds
5 Bushes (+ 1 with no leaves on) which you can combine with the trees
4 kinds of flowers
Lollypops, carrots, a cactus, a leaf, a dirt pile
Signs in arrow shape and normal, a crate, a barricade
A skull, a tomb and a bone.
Open and closed books, a papyrus.
A treasure chest, animated coins, a key, flash and heart powerups, a button to use as background, yes and no thick.
Purchase
In order to download this asset pack you must purchase it at or above the minimum price of $3 USD. You will get access to the following files:
Fluffy Forest Tileset 64x64.zip
3 MB
Fluffy Forest Tileset 128x128.zip
9 MB
Fluffy Forest Tileset 256x256.zip
31 MB
Fluffy Forest Tileset.psd
41 MB